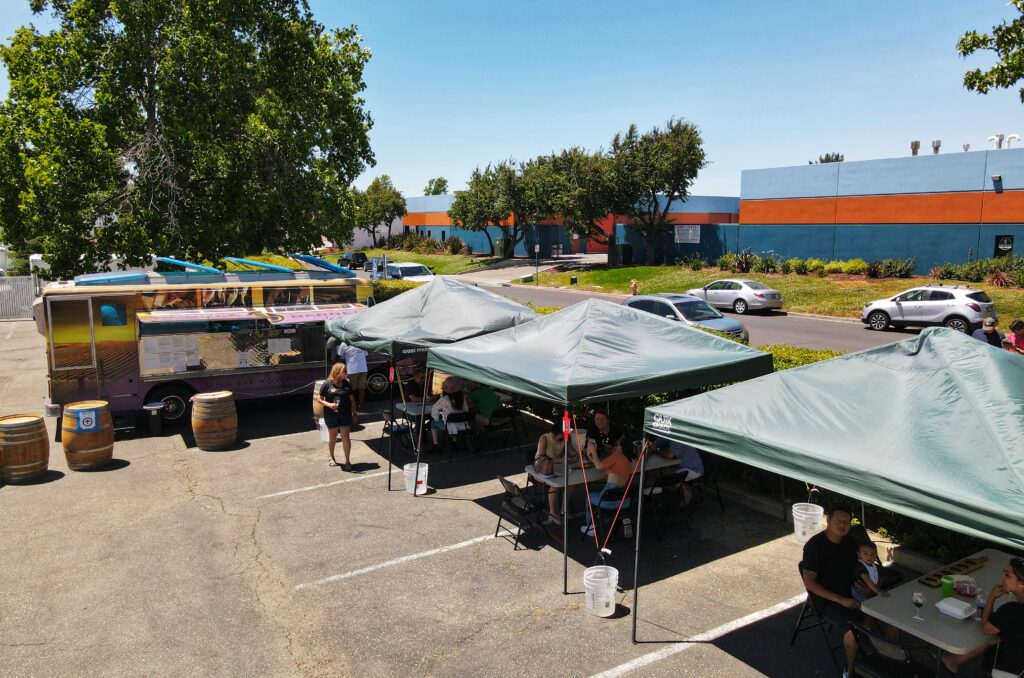 Wednesdays & Thursdays:
Curbside Pickup and Bottle sales only.
Reservations are required for Fridays, Saturdays & Sundays!
*if you'd like to visit us outside of these days or hours please call the winery at 925-606-7411 to make arrangements*
Guidelines for Guests to follow:
You have to be from the same "social bubble" with groups of up to 6 people.
Upon arrival, all guests in the same party must be present in order to be seated. You may remove your mask only once seated at your table.
We kindly ask that you bus your own table after visiting. We have a dish rack and trash bins set up in the parking lot.
We are offering wine by the bottle, by the glass or a flight of 6 different wines. Flights are $20 per person and you get to keep your souvenir glass. We waive the tasting fee with a 2 bottle purchase per person that is tasting. Club Members, kindly leave your glasses behind as you enjoy your complimentary tasting or purchase them for $5 per glass.
All dogs must be on a leash and kept within 6 feet of the owner. Please do not let the dog interact with guests outside of your party.
Each party will be limited to 1hr & 15mins per visit.
We are strictly following the guidelines of the CDC and the ACPHD.
Come and enjoy some fabulous wines and let's have some fun in these 'new normal' times! #itsallgoodatwood