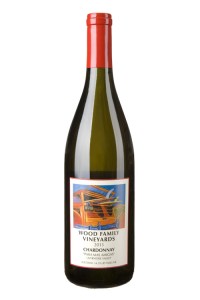 2016 Chardonnay
"Para Mas Amigas"
Livermore Valley
I made this wine for my girlfriends who kept telling me they needed a Chardonnay to drink. My high school Spanish only took me so far, so instead of creating a wine "for my girlfriends," I created a wine "for more girlfriends."
"Para Mas Amigas" Chardonnay was picked from two very different vineyards in Livermore Valley.  Collier Canyon Vineyard located in the hills above Las Positas College, North Livermore Valley and the Wisner Vineyard from the Eastern end of the valley floor.  Both vineyards are unique on their own, but better together. Barrel fermented and aged sur-lie in 100% French Oak.  Cheers "For More   Girlfriends"!
Looking like a ripe lemon in the glass, the tears of this wine demonstrate it richness. Soft ripe pear and delicately scented cotton blossom encourage you to go in for a second sniff. Decadent butterscotch is offset by a hint of fresh herb. The palate is plush with lemon curd and melted butterscotch yet the wine remains dry. With its lovely balance of acid and alcohol, the flavors fill your mouth. The finish long yet binary with tart fruit and nutty cracker jacks.
Harvested on 9/19—9/27 2016.  3.79 pH, TA .58  100% malolactic fermentation.  Barrel fermented and aged sur lie in 100% French Oak barrels, 35% new, 25% one year, 22% two year, 9% 3 year and 9% neutral barrels.  
506 Cases produced  $28 / bottle
Double Gold Medal Winner 2018 San Francisco Wine Chronicle Awards
92 Points Wine Enthusiast