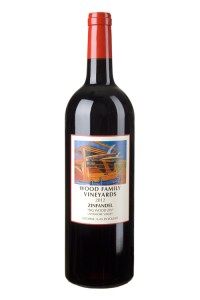 2015 "Big Wood" Zinfandel 
Livermore Valley
The grapes were harvested from five different Zinfandel vineyards in the Livermore Valley. 
Ruby red and translucent, this is a fresh wine: fresh raspberries, fresh pomegranate, fresh forest fern, and even freshly ground black pepper. But, let it sit a bit, and aromas of smoky brown sugar emerge like the top of a recently torched crème brûlée. On the palate the wine is also bright and juicy. Beautifully balanced, the alcohol, acids and tannins create a harmony that plays well with food. The finish is filled with fruit and touched by new oak.
350  Cases Produced  $32/bottle