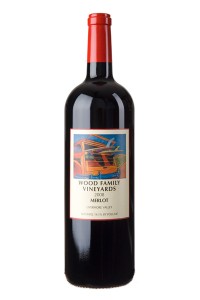 2015 Merlot, One Oak Vineyard  
Livermore Valley
Our beautiful vineyard that surrounds us, One Oak Vineyard is our own estate vineyard and is farmed to just over 3 tons per acre. These grapes feel almost like another child in our home with all the love, care and challenges that come with the responsibility. 
A dark purple gem that you can just barely see through if you try very hard. Aromas of black cherry, black plum and classic olallieberry are the predominant notes. Dark chocolate gives the wine immense richness and an orchid top-note supplies floral elegance. The fruits dominate the palate with Dutch-process cocoa powder running through and providing the last flavor. The wine has medium acid and round, yet prevalent tannins.
3.49pH TA .66
Aged in 100% French Oak barrels.  Blended with 5% Cabernet Franc

58 Cases Produced  $26 per bottle