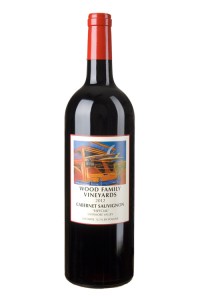 2014 Cabernet Sauvignon 
"ESPECIAL"
Livermore Valley
Harvested from the reserved farmed Smith Ranch vineyard located on the southern end of the Livermore Valley floor and aged in our four favorite new French oak barrels. 
The finest of grapes go into making this deep purple wine. Intense color makes it nearly impossible to see through. There is a sweet, floral quality to this wine. The fruit is primarily black cherry with a pop of red current. Each year, white flower aromas dominate the floral aspect of this wine – this year it is fresh freesia. But, there is so much more to this complex wine. It has a serious side with freshly turned, dark soil and a punch of black peppercorn. The wine is dry with lush tannins; alcohol and acid are perfectly balanced. The finish is smooth and satisfying.

Harvested on 09/30/2014
3.8 pH .6TA. Aged in 100% New French Oak. 
100% Clone 8 from the Smith Ranch Vineyard
GOLD MEDAL 2017 SF Chronicle Wine Competition
99 Cases Produced $55 per bottle