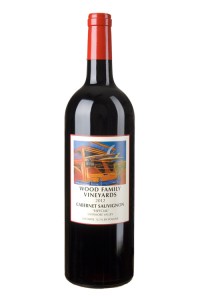 2015 Cabernet Sauvignon 
"ESPECIAL"
Livermore Valley
Harvested from three vineyards. 45% Clone 337 from the Thomson Ranch located in the Eastern foothills. 45% Clone 6 from the Ghielmetti vineyard also located in the Eastern foothills.  10% Clone 8 from the reserved farmed Smith Ranch vineyard  located on the southern end of the Livermore Valley floor.
Such an elegant wine, always so dark it is impossible to see through. The color is a regal purple-red. The nose is more floral than fruit, recalling exotic orchids and plumeria. The wine is shy with classic aromas of the Cabernet grape: cassis, wet stone, and pencil lead. The black fruits continue on the palate and fresh pomegranate arrives. The texture affirms the elegance of the wine. The tannins are fine and the alcohol/acid balance is inperfect harmony. The wine finishes long with fresh currants and pencil shavings.
3.76 pH .6 TA. Aged in 63% New French Oak. 
45% Clone 6, 45% Clone 337, 10% Clone 8
136 Cases Produced
$55 Per Bottle 
GOLD MEDAL 2017 Tri Valley Conservancy Uncorked Wine Competition
GOLD MEDAL 2018 Alameda County Fair Wine Competition

SILVER MEDAL 2018 SF Chronicle Wine Competition