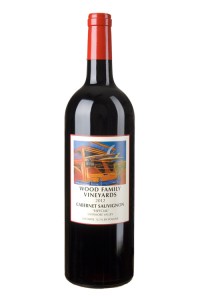 2013 Cabernet Sauvignon "SOLD OUT"
"ESPECIAL"
Livermore Valley
Harvested from the reserved farmed Smith Ranch vineyard located on the southern end of the Livermore Valley floor and aged in our five favorite new French oak barrels. The color of this special wine is a dark, opaque purple. It is a perfect wine to sit outside with on a warm summer night or inside by the fire on a cold winters eve. Last nights campfire is the first aroma to emerge from the glass and is quickly followed by succulent figs and other purple fruits. Elegant orchid floral aromatics hover above the dark soil below. One sip and your palate is engulfed by chocolate raspberry truffles and sweet cola but the wine is dry. The alcohol perception is managed beautifully by soft acids and dusty tannins, which are the last to remain.
Harvested on 10/20/2013




3.9 pH




Aged in 100% New French Oak. 
125 Cases Produced  $52/bottle
90 Points Wine Enthusiast Collectors Circle
GOLD 2016 San Francisco Chronicle Wine Competition


SILVER 2015 Indy International Wine Competition