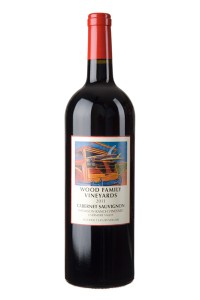 2014 Cabernet Sauvignon

Livermore Valley
This Cabernet Sauvignon is a blend of two different clones from 3 different vineyards in the Livermore Valley.  69% Clone 8 from the Smith Ranch and 3 Steve's Vineyard and 15% Clone 337 from the Thomson Ranch blended with 8% Syrah and 8% Merlot. 

 
This wine is a beautiful purple-red, very much like the color of fresh-squeezed pomegranate juice. It has classic cassis fruit as well as the flavor of melt-in-your-mouth chocolate covered cherries. Wafting out of the glass, you may detect the aroma of crystallized sugar that has been lightly "brûléed." And, if you sink deeper into the glass, dusky aromas of forest floor and finely ground black pepper emerge. The palate continues with chocolate-cherry flavors. But, don't be fooled, this wine is dry and it has warm, chewy tannins with moderate acidity. The finish is long with black licorice and well-integrated oak.



Harvested on 10/11/14.  3.8 pH. .62 TA  84% Cabernet Sauvignon (15%  clone 337 Thomson Vineyard, 23% clone 8 Smith Ranch, 46% clone 8 3 Steve's Vineyard blended with 8% Syrah and 8% Merlot..
GOLD MEDAL 2017 SF Chronicle Wine Competition
334 Cases Produced