Annual Events:
February – President's Weekend/Valentines Weekend, Barrel Tasting
March – Livermore Valley Barrel Tasting Weekend
May – Spring Release Club Party
May – Spring Release 
July – Exclusive Club Party Release
August – Release Party
September – Annual Harvest Wine Celebration
October – "End of Harvest" Celebration
November – "Extended Family" Club party
December – Livermore Valley Holiday in the Vineyards
---
Additional events and detailed events below:
Wood Family Vineyards 11th Annual Barrel Tasting Weekend,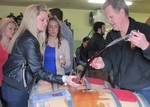 AT THE WAREHOUSE!  2407 RESEARCH DRIVE, LIVERMORE. PRESIDENTS WEEKEND.  Saturday & Sunday, February 18th & 19th. WOOD FAMILY VINEYARDS will be open from noon – 4:30.  Taste our wines plus  barrel samples. New this year….sample the GSM blend!  This is your opportunity to taste and reserve 6 or 12 bottles of GSM! Reserve or purchase a case (mixed cases ok) and become an Extended Family Member.  Karen's Kitchen Toffee Addiction will have her yummy toffees here to taste and sell which pair so wonderful with our wine.  Celebrate Valentines with us too.  

$10 tasting fee and keep your logo crystal wine glass.  Extended Family "Club" members show your card (or check the member list) for waived tasting fee if you choose to leave your glass.
---
Livermore Valley Winegrower's 10th Annual Barrel Tasting Weekend,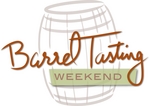 Saturday and Sunday, March 25th & March 26th, Noon – 4:30 pm. AT THE WAREHOUSE!  2407 RESEACH DRIVE, LIVERMORE.  Taste wines right out of the barrel, meet winemakers, and more.  Each winery will host a unique experience during barrel tasting weekend including at least 1 barrel sample for each ticket holder.  This is your chance to pre-purchase wines before they have even bottled (aka "futures")!  Barrel taste from two different barrels at Wood Family Vineyards.  Zinfandel futures will be available for purchase.  Reserve your case and become an Extended Family "Club" Member.   Designate Wood Family Vineyards to pick up your glass and start your day with us 🙂 
Guests enjoy barrel tasting in LV Wine country for 2 days, a logo event glass and a wine country map showing participating wineries.   This is a fundraiser for the LVWA.  Participants must have an event glass to sample from the barrels.
Cost/Price :  Attendees pay $40 advance,  $45 day of.  This is a limited event!    Visit www.LVwine.org to purchase advance tickets and for all additional information.
---
 We are always open by appointment. Email  rhonda@woodfamilyvineyards.com or harrison@woodfamilyvineyards.com .  If you prefer you can call 925-606-7411 to schedule a tasting appointment. Appointment times are 11, 12:30, 2 or 3:30pm.  We can accommodate other times if preferred.  Harrison is usually conducting tastings on Saturday's and Ben on Sunday's. Other days of the week are also available to schedule. Rhonda fills in and visits when she is around.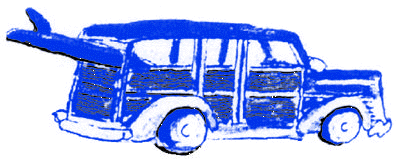 It's all Good at Wood!