Annual Events:
February – President's Weekend/Valentines Weekend, Barrel Tasting
March – Livermore Valley Barrel Tasting Weekend
May – Spring Release Club Party
May – Spring Release 
July – Exclusive Club Party Release
August – Release Party
September – Annual Harvest Wine Celebration
October – "End of Harvest" Celebration
November – "Extended Family" Club party
December – Livermore Valley Holiday in the Vineyards
---
Additional events and detailed events below:
---
Livermore Valley Winegrower's 10th Annual Barrel Tasting Weekend,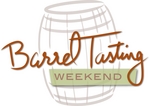 Saturday and Sunday, March 25th & March 26th, Noon – 4:30 pm. AT THE WAREHOUSE!  2407 RESEACH DRIVE, LIVERMORE.  Taste wines right out of the barrel, meet winemakers, and more.  Each winery will host a unique experience during barrel tasting weekend including at least 1 barrel sample for each ticket holder.  This is your chance to pre-purchase wines before they have even bottled (aka "futures")!  Barrel taste from two different barrels at Wood Family Vineyards.  Zinfandel futures will be available for purchase.  Reserve your case and become an Extended Family "Club" Member.   Designate Wood Family Vineyards to pick up your glass and start your day with us 🙂 Karen's Kitchen Toffee Addiction will be sampling and selling her delicious toffees.  Food available for purchase across the street:  Sip & Slide food truck on Saturday and The South Smokin BBQ on Sunday.

Guests enjoy barrel tasting in LV Wine country for 2 days, a logo event glass and a wine country map showing participating wineries.   This is a fundraiser for the LVWA.  Participants must have an event glass to sample from the barrels and the ticket includes are bottle wines we are sampling as well.
Cost/Price :  Attendees pay $40 advance,  $45 day of.  This is a limited event!    Visit www.LVwine.org to purchase advance tickets and for all additional information.
$10 a person and keep your logo crystal wine glass for those who do not have a ticket and want to visit us and taste our bottled wines we are sampling.

---
WINE WEDNESDAY, APRIL 5TH, 5-8PM
Join us for an evening of wine tasting and festivities at the warehouse, 2407 Research Drive. Smokn Hot Meats N Treats will be selling their delicious BBQ and we will have tables and chairs set up for you to enjoy. Tasting fee is waived for club members and industry who choose to leave their glass. Details to follow.
---
3 STEVES, PAGE MILL, & WOOD FAMILY BLEND!
One of our favorite things about making wine in the Livermore Valley wine appellation is how well the wineries work (and play) together to continually raise the bar in our region's overall wine quality.  We really love each other and hope this shines through in your visits to the many wonderful wineries in Livermore. 
We are thrilled to announce that 3 Steves, Page Mill, and Wood Family have embraced this trait, and come up with a white wine blend consisting of Dane's Pinot Blanc, Rhonda's Chardonnay, and our Viognier.  The wine has beautiful white fruit notes with both a crisp and savory mouth feel.  We plan to bottle this wine next quarter and release it as soon as its out of bottle shock!
This is where you come in and we would love your help!  All three wineries will use the same label, and we want it to be something special. (if possible the label may be used in the future involving other wineries). If interested in helping us name this wine or even submitting ideas for the label design itself, Please Click Here . Feel free to talk to you server at any of the three wineries for more information in your next visit. Thanks in advance for you help and creativity! 
Naming contest: now-March 18th; Design contest: March 18th March 31st
Approval April 1-April 15.  Prizes Awarded 🙂
---
We are always open by appointment. Email  rhonda@woodfamilyvineyards.com or harrison@woodfamilyvineyards.com .  If you prefer you can call 925-606-7411 to schedule a tasting appointment. Appointment times are 11, 12:30, 2 or 3:30pm.  We can accommodate other times if preferred.  Harrison is usually conducting tastings on Saturday's and Ben on Sunday's. Other days of the week are also available to schedule. Rhonda fills in and visits when she is around.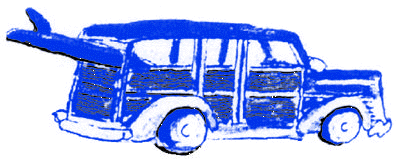 It's all Good at Wood!